Got cabin fever? Waiting for a reason to get out of the house and paint the town red? Kick up your heels, tip back your hat and mark your calendar. Tioga Point Museum and The Bradford County Humane Society are partnering to present, "Rat Pack Lounge" at The Club at Shepard Hills in Waverly, NY on Saturday, March 15th from 6-10 PM for you guys and dolls. Admission is $20 and will benefit both nonprofit organizations.
The evening will include hourly drink specials, complimentjavascript:void(0);ary hors d'oeuvres, music from the 1930's to the 1950s, dancing and a featured bar menu. Vintage attire is welcomed and encouraged but not required. The Club at Shepard Hills holds an inviting, friendly atmosphere that offers exquisite cocktails, delicious food and an energetic dance floor.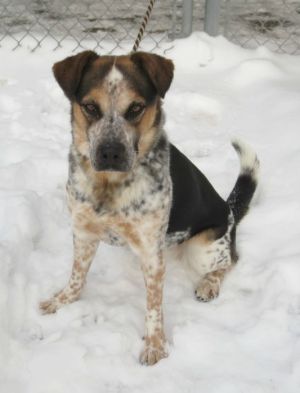 Tickets can be purchased at the Bradford County Humane Society on Route 220 in Ulster or at Tioga Point Museum on Main Street in Athens. Tickets may also be purchased at the door.
"We are so thrilled to partner with Tioga Point Museum for this exciting occasion. It's important when organizations collaborate on innovative events for the community to enjoy all while supporting our causes," states Jennifer L. Spencer, BCHS Executive Director.
Tioga Point Museum offers a glimpse into the past of this historically rich region. With exhibits featuring local and non local Native American artifacts, Revolutionary War and Civil War collections, rare book collections and many other items, they offer a wealth of history, archaeology and art in a century-old building honored with National Register of Historic Places recognition.
The Bradford County Humane Society is a private, nonprofit organization established in 1960 by area friends of animals. The Society provides comfort and care to lost, unwanted and abused pets through its shelter in Ulster, investigates reports of animal neglect and abuse and strives to prevent cruelty and neglect by educating the public on the behavior and needs of animals.
Tioga Point Museum can be reached at 570-888-7225. BCHS can be reached at 570-888-2114.
Both organizations are United Way Agencies.
Experience a night you will never forget!
Photo: Beanny is a young adult female Beagle - Hound mix. She is a happy and friendly dog with some neurological issues that cause her to have an irregular and wobbly gait. This condition is worse when she is stressed, so we think she would so best in a quiet household. Beanny can be food aggressive, so she needs a home with no small children. She can walk on a leash at a slow pace. Beanny is looking for a nice quiet family willing to have patience with a special needs pet.